2010 Ford Taurus SHO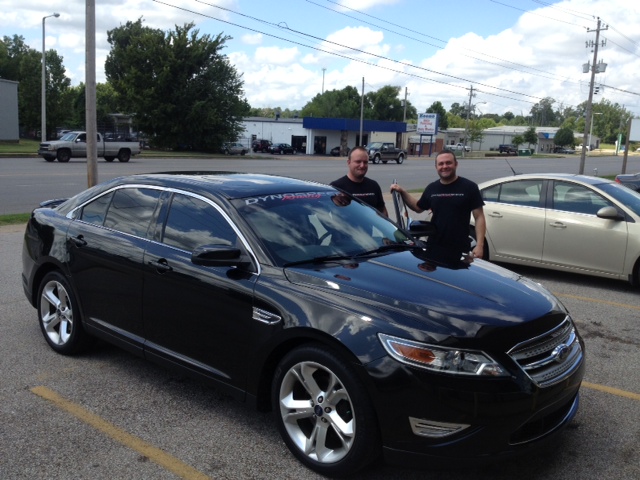 Dear Josh Elam & Hunter Dorris:

I would like to take an opportunity in thanking both of you, as well as your team of specialists on the performance enhancing work to my, 2010 Ford Taurus SHO, ECOBoost, Twin Turbo, V6 on August 15, 2013. The decision to reprogram my car's PCM with the SCT handheld programmer, combined with the removal of choking and power robbing emissions has produced an nothing less than superior results as follows: Increased the stock Horse Power (HP) from 365hp to an incredible 475hp; Torque from 350 lb-ft to an phenomenal 470 lb-ft; AirRaid Cold Air Intake, combined with a clearer shifting function, and supplied with high quality 93 octane fuel, has unleashed the performance, as the Ford engineer's intended the engine to perform! I look forward to the high output downpipes and custom fitted exhaust system to complete this vehicles enhancement. The exceptional professionalism, knowledge, and devotion of your mechanic staff specialist reflected great credit on you, and the superior reputation your business sustains.

Sincerely,

Leland P.